The Winning Trade episode 90 shows a professional style income trade. Professional style income trading is when we take our high probability strategies and bring them to the next level by utilizing our market opinion and strategically placing trades to maximize our returns and minimize our risk.
Click here or in the video below to watch us profit big by trading with the flow of the market!
Subscribe: YouTube

Subscribe: Soundcloud
The trade we will be showing in this Winning Trade episode is called the Super Bear Rolling Vertical Strategy.
We demonstrate this trading strategy from time to time in the Trading With The PROS sessions when the market conditions are favorable to do so. In this instance, the market conditions were such that it was very unlikely that the market would go up much further and highly likely that the market would cycle down.
The Super Bear Rolling Vertical Strategy is the perfect high probability, high reward, low risk trade set up for these conditions!
We would categorize this trade as a subjective short-term directional based bearish vertical strategy. Some of the characteristics of the trade are:
Simple and easy to manage
High probability
High potential reward
Clearly defined risk limit
The risk parameter for this trade example are:
Minimum Trade Size: About $300 per trade
Example size: $3,000 planned capital
Anticipated return: About 120% or $3,600 for this example
Potential Return: About 300%
Potential Loss: 100%
Exit Loss Trigger (ELT): None
———-
Please keep in mind there is no holy grail trade. Knowing this, it is our intention that traders will trade non-subjectively for a period of time in order to learn the trading strategies and how they react to market conditions. Eventually our hope is that our students will progress to learn the skills of trading with the flow of the market.
Subjective trading when done effectively, can:
Increase your returns
Improve consistency
Create very high probably, low risk trading structures as they relate to the current market environment
Allow for flexibility and adaptability
Make more money with less work and fewer adjustments
Make trading less stressful and more enjoyable
To see more about PRO trading, you will definitely want to register to see the bonus video that will be available for a limited time.
Become a PRO and trade for consistency and returns. It can be done. We can show you how. Just join Trading With The PROS!
---
Returns of this trade: This trade earned approximately $7,510 or 30% on our planned capital!*
---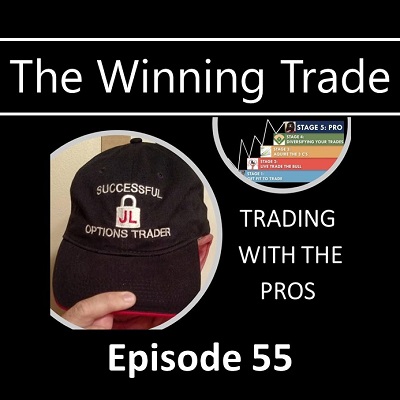 Returns of these trades: Trade 1 returned about $2,110, Trade 2 returned about $2,310, and Trade 3 returned about $7,100!*
---
Returns of this trade: This trade earned about a 30% return on planned capital in 22 days.*
---
*The result shown is from real-time, hypothetical trades such as those shown in the Options Trading for Income weekly webinar or Trading With The PROS biweekly webinars. Simulated trades are believed to be represented as accurately as possible, however, live results may have been different. The result is shared as an example for educational purposes ONLY.