The Winning Trade episode 81 shows a professional style income trade. This type of trading is different from many of the other Winning Trade episodes where we review trades strictly by their proven profitable guidelines regardless of what is happening in the stock market.
As we describe it, in a professional style trade, the experienced trader takes into consideration the market situation and applies concepts from multiple different trading strategies to keep probabilities heavily in his favor. This permits us to trade with the flow of the market thereby allowing a well educated trader to increase their returns and consistency while reducing mid trade drawdowns.
Click here or in the video below to follow along with this PRO trade!
Subscribe: YouTube

Subscribe: Soundcloud
Different trade concepts take advantage of different types of stock market conditions.
The trades types used in this example for instance:
A Bullish Vertical takes advantage of a bullish market movement.
A Bearish Vertical takes advantage on an over extension.
The X4V17 was designed to take advantage of a more neutral bullish market cycle.
Each of these trades has their own strengths and weaknesses. Knowing those strengths and weaknesses, along with understanding the context of the market, will help you stay positioned in a way where you are most likely to exploit the market conditions.
This is the key to becoming a trader who produces the most consistent, highest returns you are capable of.
There is no holy grail trade. Knowing this, it is our intention that traders will trade non-subjectively for a period of time in order to learn the trading strategies and how they react to market conditions. Eventually our hope is that our students will progress to learn the skills of trading with the flow of the market.
Subjective trading when done effectively, can:
Increase your returns
Improve consistency
Create very high probably, low risk trading structures as they relate to the current market environment
Allow for flexibility and adaptability
Make more money with less work and fewer adjustments
Make trading less stressful and more enjoyable
Conditions to consider for a PRO trade in a trade cycle:
Market conditions at trade entry
Anticipated market conditions during this trade cycle
Identifying key areas where conditions change
Trade length
Creating a written trade plan that maximizes the strengths of the trading structures and includes alternatives to changing market conditions.
For this trade cycle the risk parameters that have been chosen are:
Maximum Trade Size: $25,000
Anticipated Return: About 20% or $5,000 for this example
Exit Loss Trigger (ELT): 10% or $2,500 for this example
Trade Structure: High probability, high return, Bullish Vertical with condor, or X4V17 transition
Asset: SPX
Profit: This trade generated approximately $7,510 or 30% on $25,000 planned capital in 34 days.
To see more about PRO trading, you will definitely want to register to see the bonus video that will be available for a limited time.
Become a PRO and trade for consistency and returns. It can be done. We can show you how. Just join Trading With The PROS!
---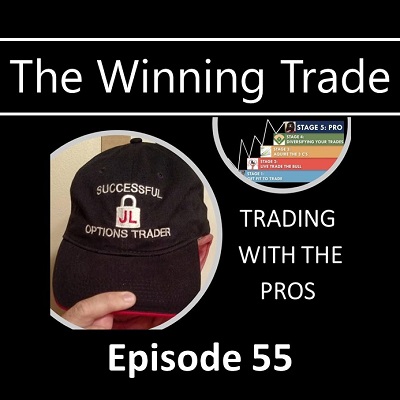 Returns of these trades: Trade 1 returned about $2,110, Trade 2 returned about $2,310, and Trade 3 returned about $7,100!*
---
Returns of this trade: This trade earned about a 30% return on planned capital in 22 days.*
---
*The result shown is from real-time, hypothetical trades such as those shown in the Options Trading for Income weekly webinar or Trading With The PROS biweekly webinars. Simulated trades are believed to be represented as accurately as possible, however, live results may have been different. The result is shared as an example for educational purposes ONLY.