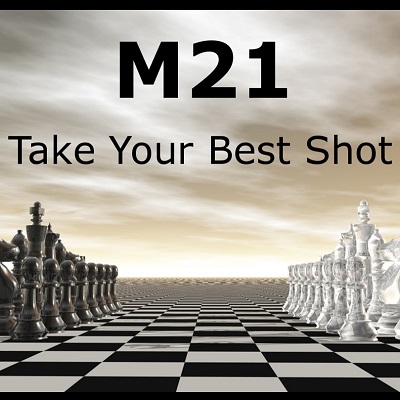 The M21 options trading system is a positive theta trading system that uses multiple techniques to identify the market setting and then utilizes the M3, Bearish Butterfly, and the ROCK concepts to exploit those conditions. The system takes the finest concepts from market neutral "income trading" and combines them with the best aspects of directional trading to create a unique trade plan that's custom designed for each month. This system will help design positive theta trades that tend to produce the favorable win/loss ratios you would expect of high probability options trading while maintaining a strong risk/reward profile that you would expect from directional trading thereby potentially maximizing returns while minimizing risk.
---
The advanced market neutral trader will learn a new strategy that combines multiple techniques to match their positions to expected market conditions, which makes the trades easier to manage.
The strategy will present the best opportunities to utilize the M3, Bearish Butterfly, or ROCK positions so you can increase consistency and become adaptable to changes in market conditions.
Most trading frustrations come from allocating capital at the wrong moment.
Rather than having a "black box trade", that is, a trade placed the same way and at the same time every month and hoping it matches the market conditions, the M21 is a unique trade plan that's custom designed for each month which puts you in better control of the outcome.
Advanced technical analysis techniques specifically designed for market neutral income traders gives you information needed to create trade plans each month that take expected market conditions into consideration.
Learn how to trade this strategy with one on one sessions. Click here to set up personal coaching sessions for the M21 trading strategy!
The M3, Bearish Butterfly, and ROCK programs are recommended prerequisites to the M21 Strategy.
---