When you become a member of the Locke Options Community you are a member of the family. We are here to support you in your trading journey. No matter what the issue is if you have a question or a problem, our team and the community is here for you.

---
GO or Guideline Options Member
Whether you are just getting started in this exciting world of trading or you are an experienced trader who chooses to generate income through proven, non-subjective, trading guidelines, the Guidelines Options or GO membership is for you! Click to compare memberships.
---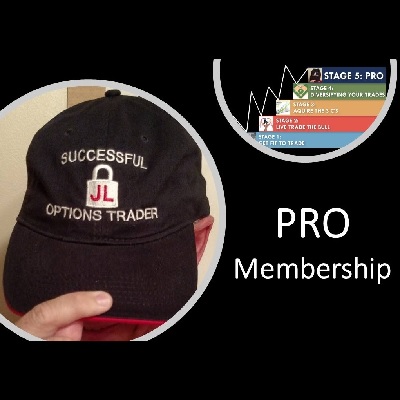 This membership is designed for traders wanting to improve their results and consistency by learning how to be adaptive to the market through utilizing principles such as market analysis, technical analysis, and implied volatility analysis to make quality risk/reward/probability decisions increasing probability and lowering risk while taking advantage of exciting opportunities to exponentially grow their returns. Click here to learn more about the PRO membership or Click to compare memberships.
---
Get a jump on the major indexes each week. We'll look at price movement, IV movement, and news, and how they relate to one another. We'll discuss how the price movement should react and set up if/then ladders discussing where we should consider shifting our opinions as new information comes into the marketplace, as well as how the current situation affects the probability of various types of trading strategies. Click here to stay informed EVERY WEEK!
---
Let's face it, trading can be a hard, lonely business to be in. This is a place where you can talk about anything in the world of trading for FREE! Whether you have a question about a trading strategy or your trading business or one of the most important aspects, your trading psychology. We are here to support you and this community was built with that intention. Join us or Click to compare memberships.
---
Not sure which level is best for you? Click here for a membership benefit comparison chart. Then get all the details for a specific level below.
Still not sure? Go over it with a coach!