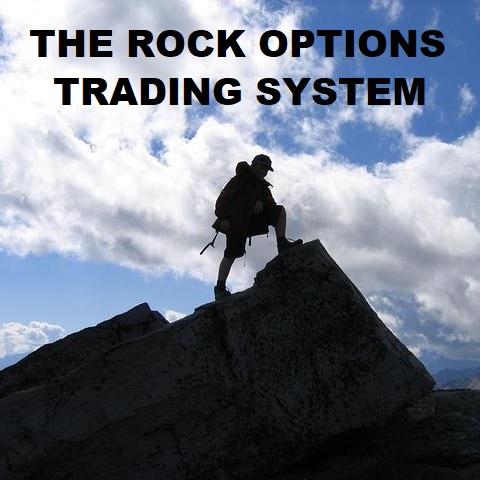 The ROCK trading system is the next step for the experienced, positive Theta, options trader who wants to understand how to morph their position to match market conditions.
The most unique aspect of the system is that it changes back and forth from a defensive, low Gamma position to an aggressive high Theta position to match the market environment allowing you to trade more confidently in all market environments.
The Rock Options Trading System – $1,475
*This online course is owned and distributed exclusively by SMB Capital. When you click the Buy Now button you will be directed to place your order through their secure shopping cart system.
The ROCK trade, as demonstrated in the series, is shown as a standalone position that may be used as a regularly traded 30 day, concept based, market neutral strategy.
The main purpose of the ROCK however is to give you the "mechanics" needed to bring you to a competency level where you will be able to trade the infamous M21 Trade.
The system smoothly transitions between six different configurations including the M3 and Bearish Butterfly positions.
The ROCK is considerably more complex than the M3 trade, and it requires previous knowledge of both the M3 and Bearish Butterfly Trades. It is NOT for beginners.
In this six-part video series, I walk you through the concepts and guidelines for the various configurations of the trade.
And as an added bonus I added a whole section on how to trade the M3, Bearish Butterfly and ROCK trades with a position size as small as $5000 and show you special techniques to keep your trades within your planned capital limits! So if you've mastered the M3 and the Bearish Butterfly and want to go for more, it's time to get ROCK'n.
---
See examples of this options trading strategy in The Winning Trade episodes:
Returns of this trade: This trade earned about $10,000 profit or about 20% of the planned capital.*
---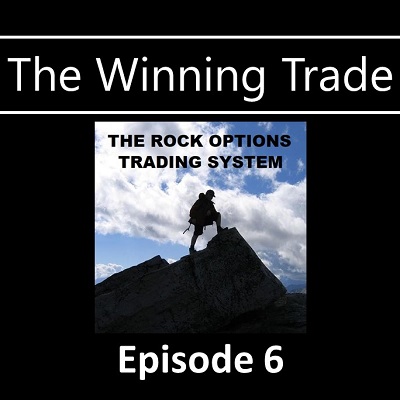 Returns of this trade: This trade earned about $6,200 profit or about 12% of the planned capital.*
---
Here are the yearly returns as we have calculated them from the Options Trading for Income by the Guidelines weekly webinar:
Year
The ROCK*
Average Yearly
2013-2018
96.34%*
2018
46.65%*
2017
106.28%*
2016
24.20%*
2015
104.00%*
2014
119.20%*
2013
177.70%*
* The percentage returns shown above are the result of the real-time, hypothetical trades as tracked in the Options Trading for Income by the Guidelines weekly webinars or the results of backtesting. Trades are real-time simulated trades or have been backtested. Simulated trades and backtested trades are believed to be represented as accurately as possible, however, live results may have been different. This summary is shared as an example for educational purposes ONLY, it does not imply that the information stated is accurate nor that it is possible.