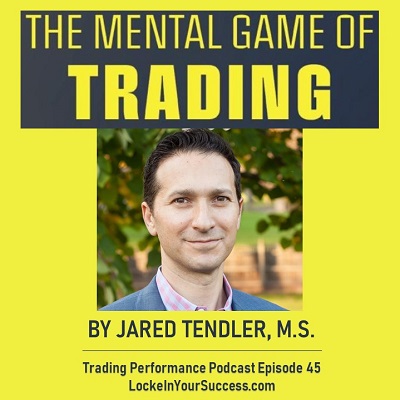 In this special episode of the Trading Performance Podcast, John interviews the author of The Mental Game of Trading, Jared Tendler. They discuss how your mental state affects your trading game.
Click here or in the video below to learn more!
Subscribe: Soundcloud | YouTube
---
Understanding the Market
Jared discusses the importance of understanding the market. Like any other business, you have to understand your customer base and how your system is going to work in the market. This is done by focusing on your strategy, and deciding whether it is a good strategy long term without focusing on short term wins or losses.
The Role of Luck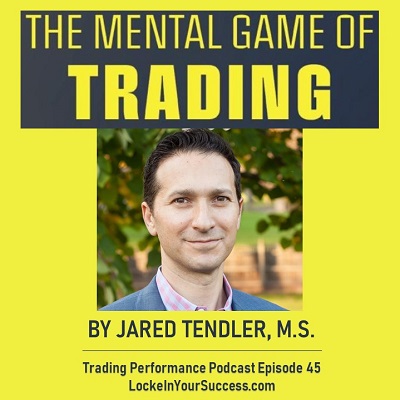 Do you want to win money? If that's your sole focus, you'd be better off playing the lottery! Jared talks about how everyone wants to get lucky and win the current trade. Realize that being a winning trader in the long run requires skill and competence. The key is to focus on developing into a good trader and allowing the short term results to be what they will be. Know that you will make money over time if you follow a great process. Trading is not a game of consistent wins; even Tiger Woods only has a 25% success rate in golf games!
The Importance of Feedback
When trading, we need feedback to improve performance. This is why so many people tend to focus on near term trading results to determine whether or not a trading strategy is good. The problem with this method however is that trading often provides false feedback. To put it differently, the result often does not reflect the quality of the performance. This being the case, in order to improve as traders, we need other metrics to judge our performance. This is why focusing too much on results in the short-term can cause huge problems with your development as a trader.
You can reach Jared Tendler at: https://jaredtendler.com/
Click here or below to join the mailing list to receive each Trading Performance Podcast by email. Don't miss an episode!