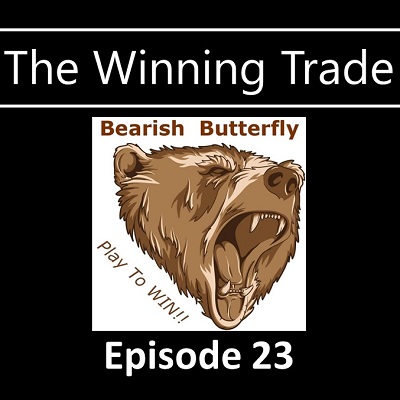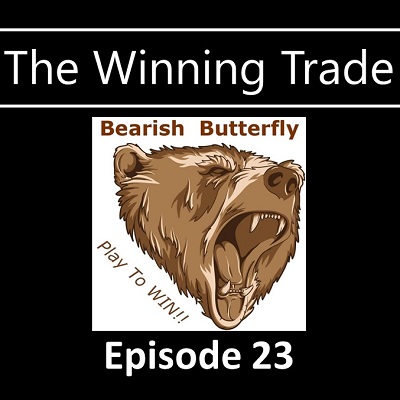 The exciting story of a Bearish Butterfly trade went well over profit target is in this episode of The Winning Trade! This trade particular trade earned about $11,592 profit or approximately 23% gain in 38 days.*
We have been trading this strategy since 2011 with great long-term results. This Winning Trade episode is a great example of why we love trading the Bearish Butterfly!
The Bearish Butterfly trade is designed to take advantage of a variety of markets such as overextended up trending markets, volatile and very volatile sideways markets, as well as volatile down trending markets, and smooth down trending markets. Over all it's designed to maximize results in very choppy and bearish market conditions.
We call it a scaling in, negative Delta trade meaning if the market goes up we're going to increase our position size. Generally if the market goes down we are going to take some money out of the position and roll it back.
This rule-based trading strategy is designed to be traded on the Russell 2000 or RUT index. The minimum capital requirement for this strategy is $5,000 with a profit target of 10% to 30% which takes about 30 minutes a day to manage.
The Bearish Butterfly trading strategy is also one of three primary trading structures we utilize in the high yielding ROCK Training System.*
Watch the trade perform from entry to exit by clicking here or in the video below.
Get bonus material on the Bearish Butterfly and other trading strategies featured on The Winning Trade by clicking here to register.
See other examples of Bearish Butterfly trades that went over their profit targets in Episode 11 and Episode 2 of The Winning Trade as well.
*The result shown is from real-time, hypothetical trades such as those shown in the Options Trading for Income weekly webinar. Simulated trades are believed to be represented as accurately as possible, however, live results may have been different. The result is shared as an example for educational purposes ONLY.